Kodama Akiko
READ BEFORE EDITING THIS PAGE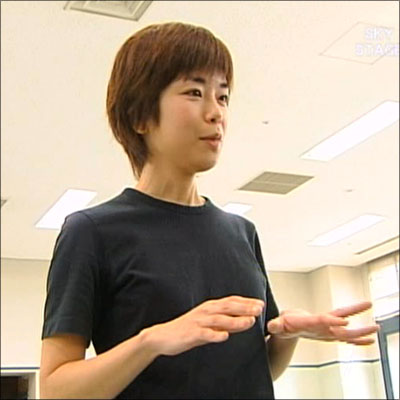 Picture Credit: Hatsubutai Feature 2007
Standard Profile Information
Name:
Kodama Akiko
Kanji:
児玉明子
Position:
Director / Playwright
Former Takarasienne:
No
Height:
Birthday:
1974
Blood Type:
Hometown:
Tokyo
Hobbies:
First Takarazuka Work:
1998-99
Endless Love
Stopped Working For the Revue:
2013
Projects Directed by Kodama Akiko
Officially started in 1997 but had been working for hankyu earlier than that (article).
Began as an assistant director in 1994.
Studied in Canada in 2010.
Resigned from Takarazuka in May 2013 (article)
Currently works as a writer and director, mainly for anime properties, including Black Butler and Naruto adaptations.