Shibata Yukihiro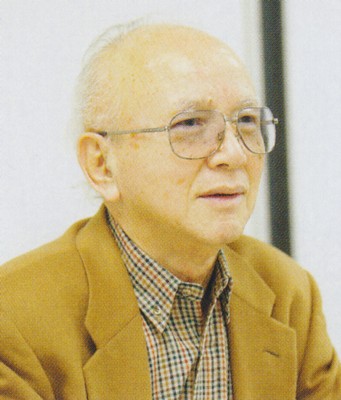 Picture Credit:
lokai
/
Ooeyama Kaden
(2009) program
Standard Profile Information
Name:
Shibata Yukihiro
Kanji:
柴田侑宏
Position:
Director / Playwright
Former Takarasienne:
No
Height:
Birthday:
Jan. 25th, 1932 (passed away July 19th, 2019)
Blood Type:
Hometown:
Hobbies:
First Takarazuka Work:
1961
Kappa to Amakko
(Joined March 1958)
List of Shibata Yukihiro's projects
His most famous / popular works (based on the number of re-stagings) are
Love Blooms Out on the Murasakino
and
Ephemeral Love
.
Became a director's assistant in 1958.
In 1998 he stepped down as a primary director, but still assists with restagings of his works and writes new scripts.
He became a curiculum advisor for the Takarazuka Music School in 2005.
Went completely blind in 1993 (due to glaucoma), but continued writing and directing plays until 2005
Also worked for the Takarazuka Music School.
His wife is former 'sienne Tama Rie, 49th class.
Passed away on July 19, 2019. Article from Okinawa Times.