Shirai Tetsuzou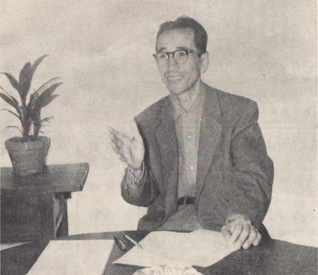 Image Credit: An Improvisatore / Mon Paris (1957) Program
Standard Profile Information
Name:
Shirai Tetsuzou
Kanji:
白井鐵造
Position:
Director / Playwright
Former Takarasienne:
Yes (Special Male Member)
Birthday:
April 6th, 1900 (passed away in 1983)
Hometown:
Shizuoka Prefecture
Hobbies:
He was very interested in France and all things French.
First Takarazuka Work:
YEAR Name of Performance
Projects Directed by Shirai Tetsuzou
Shirai-sensei was part of a group of young men, Danshi Youseikai, that were trained as Takarazuka performers.
In addition to creating the first revue show ever staged in Japan (Parisette), Shirai-sensei was a choreographer.
He studied abroad in France as a young man.
He translated "Sumire no Hana Saku Koro" into Japanese.
He and Shibata Yukihiro were known to argue over the course of the Revue.
Married former Takarasienne Okitsu Namiko.
Was forced to take a 10-year hiatus that lasted through the 1940s due to his support of Western revue-style productions that conflicted with rising war-time tensions.