Adding An Entry - Walkthrough
You have to edit a page and create a Wiki link (see
Making A Wiki Link
) for your new page before you can add the page itself.
So first, pick the page you're going to add your link to. Are you adding an actress profile or a glossary term? Go to the page where your new page is going to be indexed, and click the "EDIT" tab.
Now you'll see the source code of the page in an editing box, looking something like this:
Find the spot in the source code where you want to add the link to your new page. Follow the instructions in
Making a Wiki Link
. Once you've created your link, click on it. You will be taken to an edit page that allows you to create the page for the first time.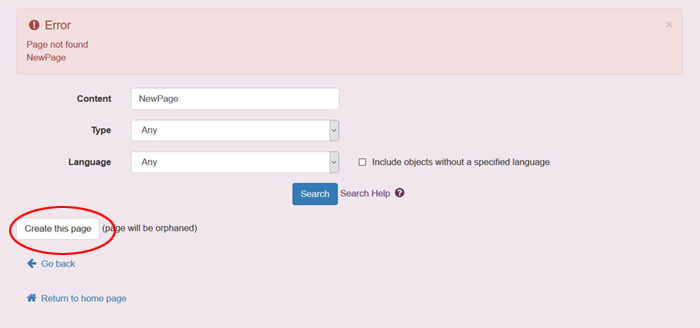 You may need to choose your default language. "English" is fine. It's recommended you use a template (see bullets below).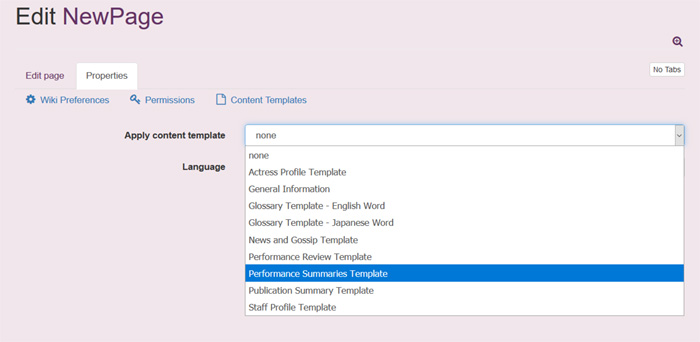 IMPORTANT:
To save yourself a lot of work,
use the templates
when starting a brand new page!
To learn more about using the "Quicklinks" buttons, see Formatting Tips.
To learn more about the "Properties" field, see Using Templates.
The "Edit" field is the most important one. This is where you type the content of your page.
Please follow the Adding Images guidelines if you're going to upload an image.
Once you've got your page looking the way you want it, hit the "SAVE" button. Your new page will be created! You can then go in and edit it to make further adjustments by clicking the "EDIT" button at the bottom.
Go to the
Practice Page
if you would like to practice making new pages.