Just Julie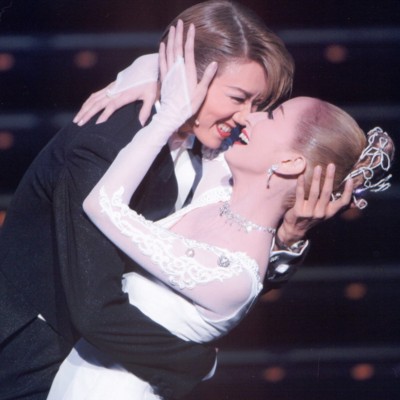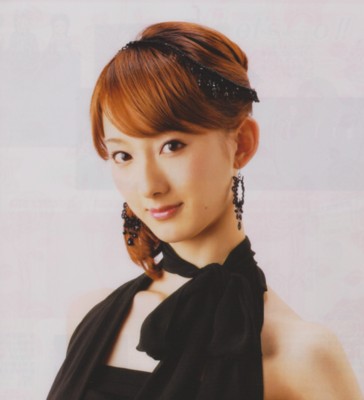 Standard Profile Information
Name:
Julie
Nickname:
Julie-pyon, Jules
Current Troupe:
Cosmos Troupe
Role:
obsessive fangirl
Status:
member of Hanakage Arisu's fanclub for three years
Height:
5'2" (157cm)
Birthday:
31 March
Blood Type:
O
Hometown:
Arizona
Favorite Food:
tacos, okonomiyaki, various flavored KitKats
Favorite Flower:
rose, lily
Favorite Colors:
blue, purple, green
Hobbies:
watching Takarazuka, listening to Takarazuka, scanning Takarazuka pictures, sometimes translating Takarazuka, making Takarazuka mp3s and video clips, working on the TakaWiki...
Collections:
paper cranes made from candy wrappers, stationery, Takarazuka merchandise (especially stage photos and club-created star goods such as badges and ochakai gifts)
Special Talent:
recognizing all Soragumi members on sight
Origin of Stage Name:
the name "Lokai", which I've used frequently on the 'net, originally comes from an extremely bad "self-insert" fantasy story written with a friend in the eighth grade
Favorite Role:
Wao Youka's Erik (Cosmos
Phantom
), Wao Youka & Hanafusa Mari as Georges & Katherine (
Never Say Goodbye
), Shizuki Asato's Death (
Elisabeth
), Aran Kei's Percy (
The Scarlet Pimpernel
), all roles performed by Hanakage Arisu but especially Kochou (
Ooeyama Kaden
) and Gigi (
Je Chante
)
Fan Debut:
01 April 2006, from watching
Rose of Versailles 2001: Fersen and Marie Antoinette
on DVD
I love basically everyone in Soragumi.
Here's an attempt at some lists.
My Golden Combi of Love for Ever and All Eternity:
Wao Youka
&
Hanafusa Mari
The Angel of My Heart, Forever and Always:
Hanakage Arisu
(Some of) My Favorite Current Members of Soragumi:
Nagina Ruumi
,
Ranju Tomu
,
Houshou Dai
,
Hasumi Yuuya
,
Harukaze Misato
,
Aihana Chisaki
,
Fujisaki Eri
,
Tenrei Mion
,
Hoshibuki Ayato
(Some of) My Favorite Past Members of Soragumi:
Shizuki Asato
,
Misato Maya
,
Izumo Aya
,
Juri Sakiho
,
Kozuki Wataru
,
Hatsune Mayo
,
Asahina Kei
,
Ayano Kanami
,
Toono Asuka
,
Miwa Asahi
,
Nanaho Hikaru
(yes, they WERE all members of Soragumi at various times)
Other Current Otokoyaku I Love:
Matobu Sei
,
Otozuki Kei
,
Misuzu Aki
,
Hanagata Hikaru
,
Ryuu Masaki
,
Tsurumi Mayuu
,
Shimon Yuriya
,
Chinami Karan
,
Kiraha Reo
,
Kizuki Yuuma
,
Soranami Kou
Other Current Onnayaku I Love:
Matsumoto Yuri
,
Itsumine Aki
,
Miho Keiko
Other Current Musumeyaku I Love:
Aihara Mika
,
Sakura Ichika
,
Ranno Hana
,
Amasaki Chihana
(Some of the) OGs I Love:
Suzukaze Mayo
,
Maya Miki
,
Shibuki Jun
,
Hatsukaze Midori
,
Nagisa Aki
,
Asano Kayo
,
Aran Kei
,
Ryouga Haruhi
,
Sakurano Ayane
* This list is not guaranteed to be an accurate state of my mind at any given moment. *
All-Takarazuka Journal (semi-open):
wao_wao
Personal Journal (Friends Only):
lokaichan